Outdoor Products


Increase the value and comfort of your home with stylish outdoor window shades from The Blinds Gallery! Our collection of outdoors blinds, shutters and awnings is available in a wide range of colours and finishes, perfect for any outdoor space. Turn your balcony, verandah or alfresco space into a year-round entertainer, or protect your home with external shutters. With a range of features available, including motorisation options, our outdoor shades can be custom designed to suit any home. Browse our full range of outdoor shades below.
Save up to 50% on Blinds, Curtains and Outdoor Blinds plus save on Shutters
The trusted name in blinds
At The Blinds Gallery we have been proudly manufacturing our own impressive range of custom outdoor shades in Perth for more than 20 years. In that time we have built a great reputation for quality and customer service, making us one of Perth's most trusted names in outdoor shades, shutters and awnings. With an extensive range of outdoor shades to choose from and a team of expert consultants at your disposal, finding the right solution for your patio, verandah or alfresco space is easy with us. Get in touch today to find out about the many custom outdoor shade options that we have available. Our team can help you find the perfect fit!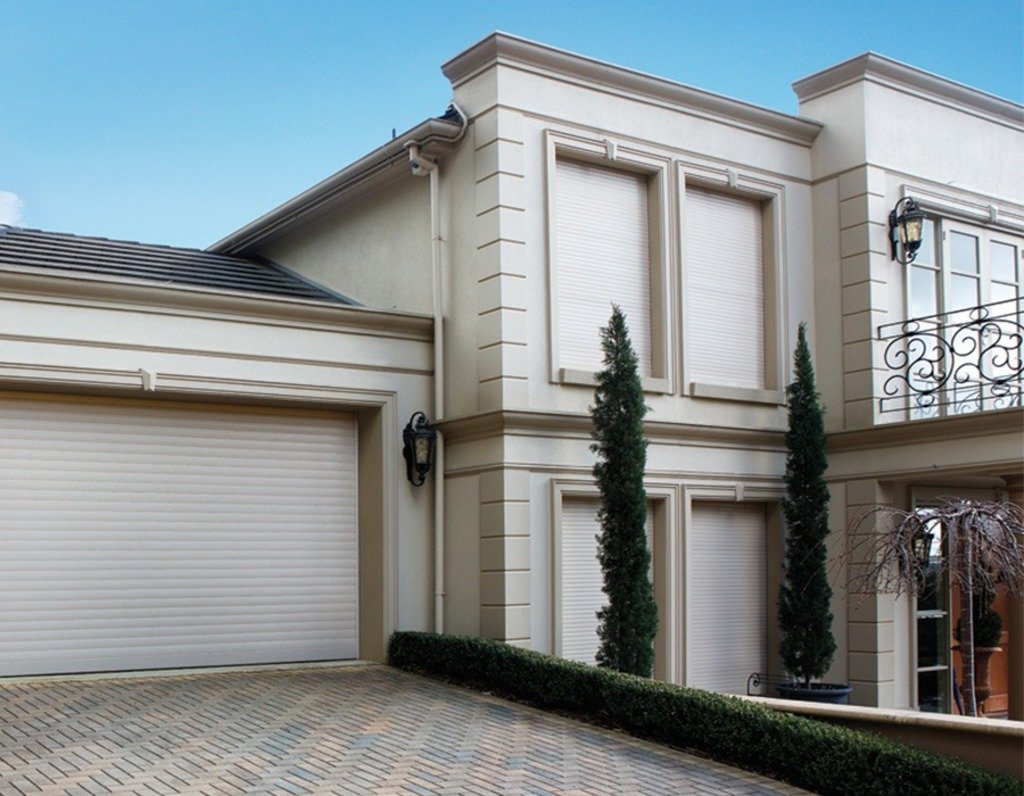 Start your next project
Visit a showroom to browse our range of outdoor shades, or schedule a free measure and quote today! Our expert consultants will happily attend your home to discuss options and help you find the perfect outdoor shade solution. All of our custom outdoor shades are made-to-measure from the highest quality materials, so you can rest easy knowing they'll stand the test of time, even under the harshest Australian conditions. Plus, when you choose us, you'll always get the best price, guaranteed! At the Blinds Gallery, we promise to beat ANY competitor's price on comparable-quality products. Simply present any competitor quote or advertisement and we'll beat it. 
Options and Features
FAQs
Got questions? Find answers to common queries about outdoor shades below, or call us today for expert advice!
What are the benefits of outdoor shades?

Outdoor shades are the perfect solution for adding privacy, security and insulation to your home. Create the ultimate outdoor entertaining space with Ziptrak blinds, wire guided roller blinds or cafes blinds, add shade to your windows with our affordable awnings or protect your home from bushfires, burglaries and prying eyes with our range of outdoor shutters.
What are the most affordable outdoor shades?

If you're looking for inexpensive outdoor shades in Perth, then look no further! Our range of cafe blinds, outdoor roller blinds and PNP Sunshade awnings are some of the most affordable options you'll come across for adding shade to your outdoor space.
Can I motorise my outdoor shades?

You can! Many of our custom outdoor shades come with motorisation options, so you can enjoy protection from the sun, wing or rain at just the touch of a button.
How do I care for outdoor shades?

To keep outdoor blinds and awnings clean, we suggest wiping down with a damp cloth on a regular basis and spot cleaning any stains. For shutters, wipe down regularly and keep clear of dust and cobwebs.
Are outdoor shades waterproof?

Many of our outdoor shades are designed to add weather-proofing to your outdoor space. Our Ziptrak blinds are capable of blocking 99% of UV rays with sunscreen mesh, and block 96% of wind and rain. Adding external roller shutters to your windows can also dramatically improve the insulation in your home.
Interest Free Available
Up to 12 months interest free available so that you can style your home now and pay later!

I write this email in appreciation of the excellent service provided to me on three separate occasions when I have purchased blinds from The Blinds Gallery for our house. I have purchased approximately forty blinds, both manually and electronically controlled and have found the process quite seamless.
On each occasion when dealing with the staff I have received excellent service. The sales team have been very knowledgeable regarding the product they are selling.
Your front of house Hayley does her job to perfection and does an excellent job in promoting your brand. John, from a service and a technical side of the business does a great job and is very knowledgeable with the products and procedures. Nothing was too much trouble.
Nick. He is an excellent trades person and is an excellent example of the quality that The Blinds Gallery offers. I have recommended The Blinds Gallery to several friends and family as we have big windows where the up/down blinds are required.
Hayley and John, please pass on my sincere thanks to Nick for his excellent trades skills and forward this email to the appropriate people.
Kind regards David - Maylands
I have just had the guys leave from the installation of my new curtains. I couldn't jump on here quick enough and let you know what an amazing experience we have had and they look fantastic!
Right from the moment of meeting you Ferne, helping pick out the curtains and being patient with the decision making of two girls who can't make up their mind, to the two men who came to install them. They were amazing, there was no mess left, they were polite and did such a great job at the install.
We will definitely be back to finish the rest of the house soon!
Thank you again!
I am writing to say thank you very much for everything you have done for us in regards to our blinds installation.
We have found the quality and value far superior to any other blinds company.
Also, it has been a pleasure dealing with your friendly and professional staff.
Vaughan and Kathy Anderson - Madeley
I wish to say how delighted I am with the blinds that you recently made and installed for me. I must also mention that your prices were excellent compared to other quotes I received.
I would just like to say what wonderful customer service Michelle gave me when I came into the display showroom. I had a good idea of what I wanted but Michelle made suggestions and recommendations and showed me products I wasn't familiar with.
I have found your blinds give good value for price, and the installers are very pleasant and helpful. I wanted to let you know what a good experience dealing with your company has been.
Thank you for such a prompt reply and especially to Teresa for fantastic service when we met on Saturday.
Just wanted to say a BIG thank you for our amazing shutters they look amazing and really finish the house off. Lee was great to - very thorough and clean. Customer service was of very high standard and i would have no hesitation in recommending you. Thanks again.
Just to say "thank you" to everyone involved in the quoting, measuring, manufacture and instillation of internal shutters. We had a few hiccoughs upstairs but these problems were addressed and resolved. Downstairs went like clockwork.  Manufacturing time was much less and instillation was quick, clean and efficient thanks to Lee and Say who were like a well oiled machine. Great teamwork. Absolutely love the product and due to the efficiencies and the manner in which problems were handled, I would have no hesitation in recommending The Blinds Gallery.
I recently purchased some shutters from The Blinds Gallery. These beautiful cream shutters have added value to my property. I am eternally grateful for their business qualities and kindness. The installers, Neil and partner, where very professional with there work ethic and could not have been more pleasant. I'd also like to thank Giulia and Celia. Thank you all very much.